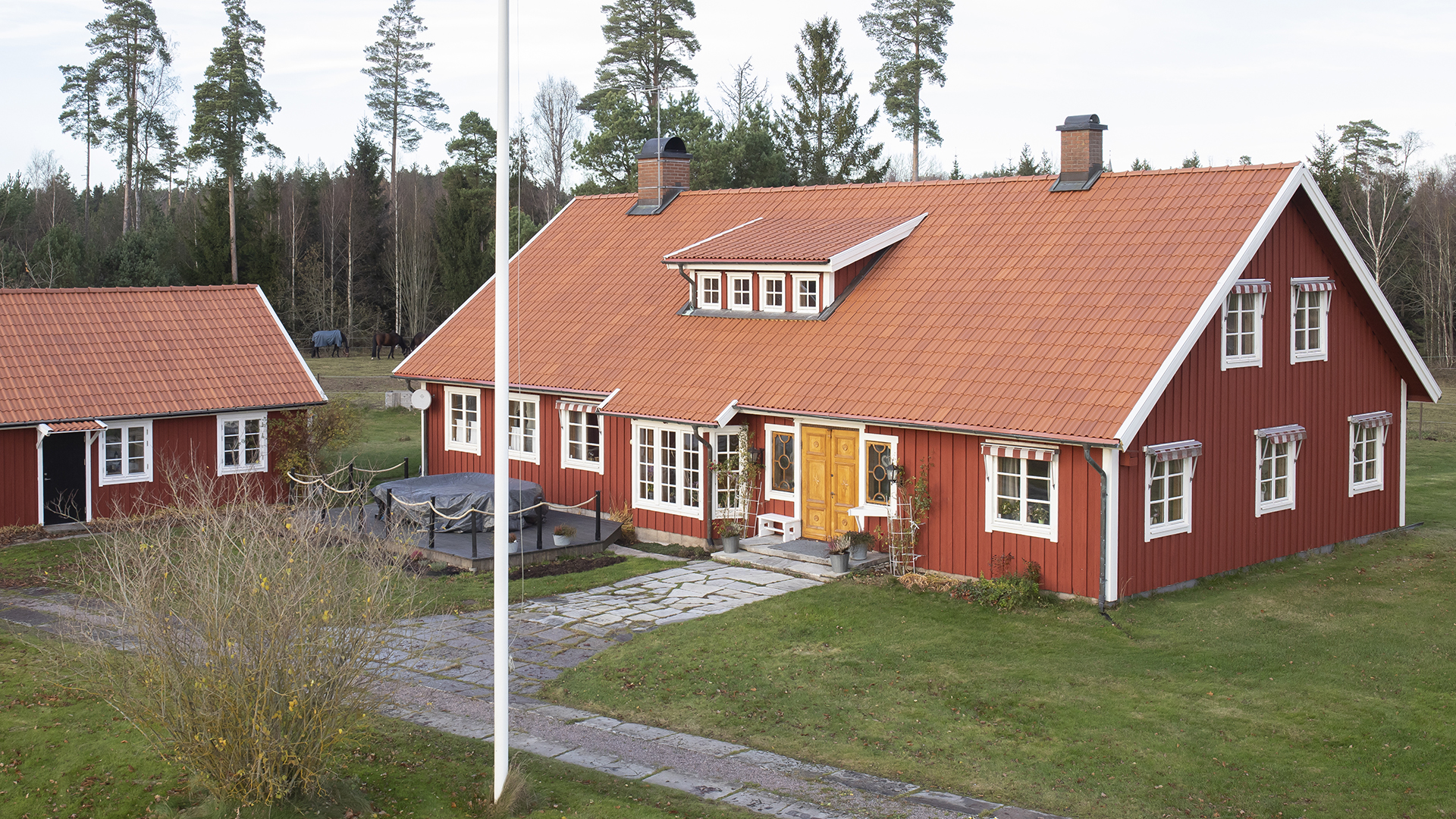 Bender Höganäs
Authentically genuine and traditional
Benders' clay tiles are made to the highest standards by Meyer-Holsen in Germany. Benders and Meyer-Holsen share the same values. Product knowledge and customer care are at the top of these. Höganäs is a classical, natural red, clay, double pantile. Besides being extremely beautiful on any roof, it gives a sense of tradition. It is also based on a clay with unique properties. Höganäs is a highly frost-resistant product made for our Nordic climate. It can be used on roof pitches as slight as 18 degrees.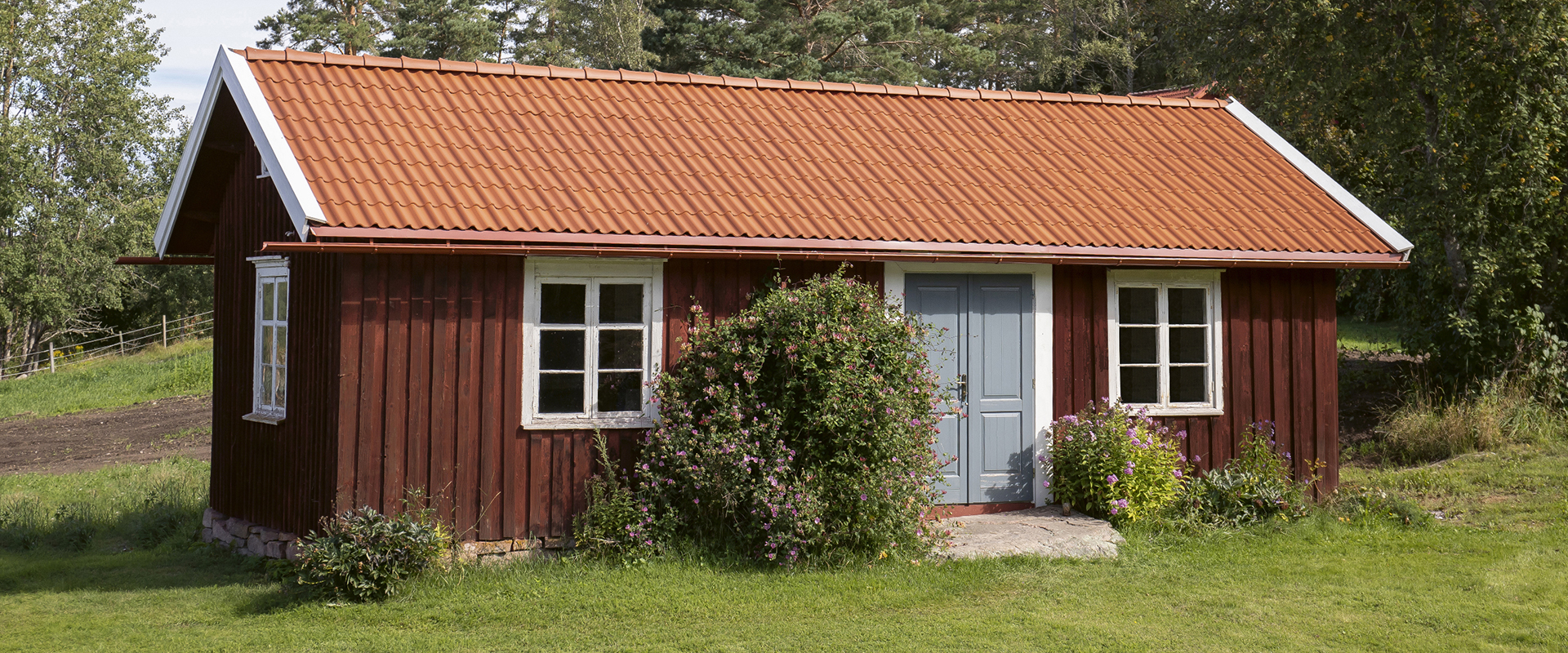 Clay tiles - A natural product
Because extruded tiles are pressed from clay and fired in a kiln, there is some variation in their width and length. The profile can also vary slightly. Temperature differences during firing may further result in colour variations. For an even spread of colours across a roof, it is important to pick tiles from several pallets simultaneously.
Ridge tiles for Höganäs
We offer two different ridge tiles for Höganäs. One is the straight Nockpannan Universal. The other is Kleeblatt, our new and exciting ridge tile that adds extra vibrancy to your roof.