Do you want your replacement roof to be a future source of income or part of a self-sufficient cycle that includes a charging station for your car? Whether you are looking for integrated panels or ones that are surface-mounted, we at Benders have complete solutions for solar cell systems that are right for your roof.
There are a number of different solar cell variants on the market. Benders has chosen to work with thin-film solar cells and monocrystalline solar cell panels.
Thin-film gets its name from the coating that absorbs the light. This film is applied to a carrier materials such as glass, plastic or metal. Depending on which substances are used for the film, there are various forms of this technology. However, common to them all is improved shadow and cloudy-day performance and not being as negatively affected by heat as traditional, silicon-based solar cell panels. Because they are flexible, thin-film solar cells can be given more attractive designs. Furthermore, thin-film is recyclable.
Monocrystalline solar cell panels are silicon-based and normally have a mat black hue. Silicon-based panels can be seen as something of an opposite to thin-film. As the former is the oldest and most proven solar cell technology, it has progressed further in its development and is more efficient.
Palema SunWave
Up until now, aesthetics have resulted in many people deciding not to invest in solar panels. Benders is seeking to change this. Along with solar energy company Midsummer, we have developed a world-unique solution with a solar panel customised for our Palema double pantile roof tile. Installing this thin-film based solar panel is easy and requires no intervention on the roof underlay. On new or existing roofs, it is simply placed on top of the Palema tiles. In width, one panel equates to five tiles. The panels are simple to connect in series using the cables that are supplied along with an inverter and other equipment in Benders' package solution. Orders for the solar panels are now being processed and the first ones for Nordic roofs will be delivered in the second half of November.
Product data sheets Palema SunWave (PDF document, 171 kB).

ShingEl & RooF
In collaboration with SolTech, we offer integrated, thin-film based solar cell panels that do not compromise on either function or aesthetics. They are ideal for our Carisma roof tiles. In width, one SolTech ShingEl panel equates to five Carisma tiles. The panels slot into rows of said roof tiles. Consequently, from ground level, the installed solar panels are extremely attractive. SolTech RooF is a bigger variant with each panel equating to two rows of Carisma tiles in height and five rows in width. This makes SolTech RooF more cost-efficient.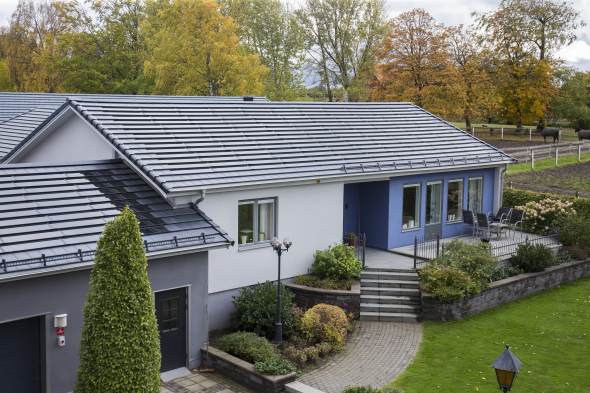 User instructions ShingEl (PDF document, 1,7 MB)
Surface panels
Surface solar panels are suitable for all types of roof. Using a package containing rails and various fasteners for different roof types, these panels are mounted on top of the tiles. Benders has specially developed fasteners to go with our grooved Palema, Carisma and Exklusiv roof tiles.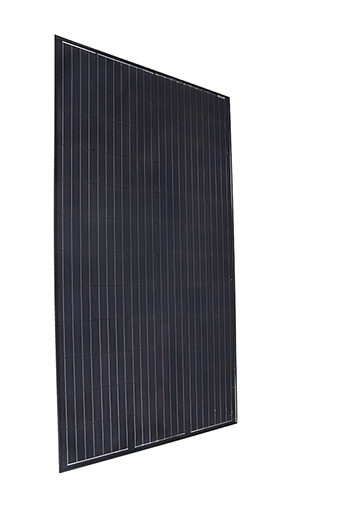 For more information read about our Solar panels range.