Slutnock rak - Ridge tile end
Concrete accessories
The Ridge tile end is designed with a gable and is used as last ridge tile in the ridge row. It is designed to fit our Ridge tile (0300xx). Start the ridge row with Ridge tile start (0315xx).
Colour
Graphite - Naturals
Clay red standard - Naturals
Antique Clayred standard/Black - Naturals
Black - Benderit
Granite - Benderit
Brown - Benderit
Green - Benderit
Clay red - Benderit
Yellow - Benderit
Red - Benderit
Middlegrey - Benderit
Flash Clay red/Brown - Benderit
Burgundy - Benderit
Light grey - Benderit
Dark grey - Benderit
Black - Candor
Chestnutbrown - Candor
Olive green - Candor
Clay red - Candor
Terracotta red - Candor
Middlegrey - Candor
Dark grey - Candor
Shale - Brilliant
Copper - Brilliant
Black - Struktur
Clay red - Struktur
Red - Struktur
Middlegrey - Struktur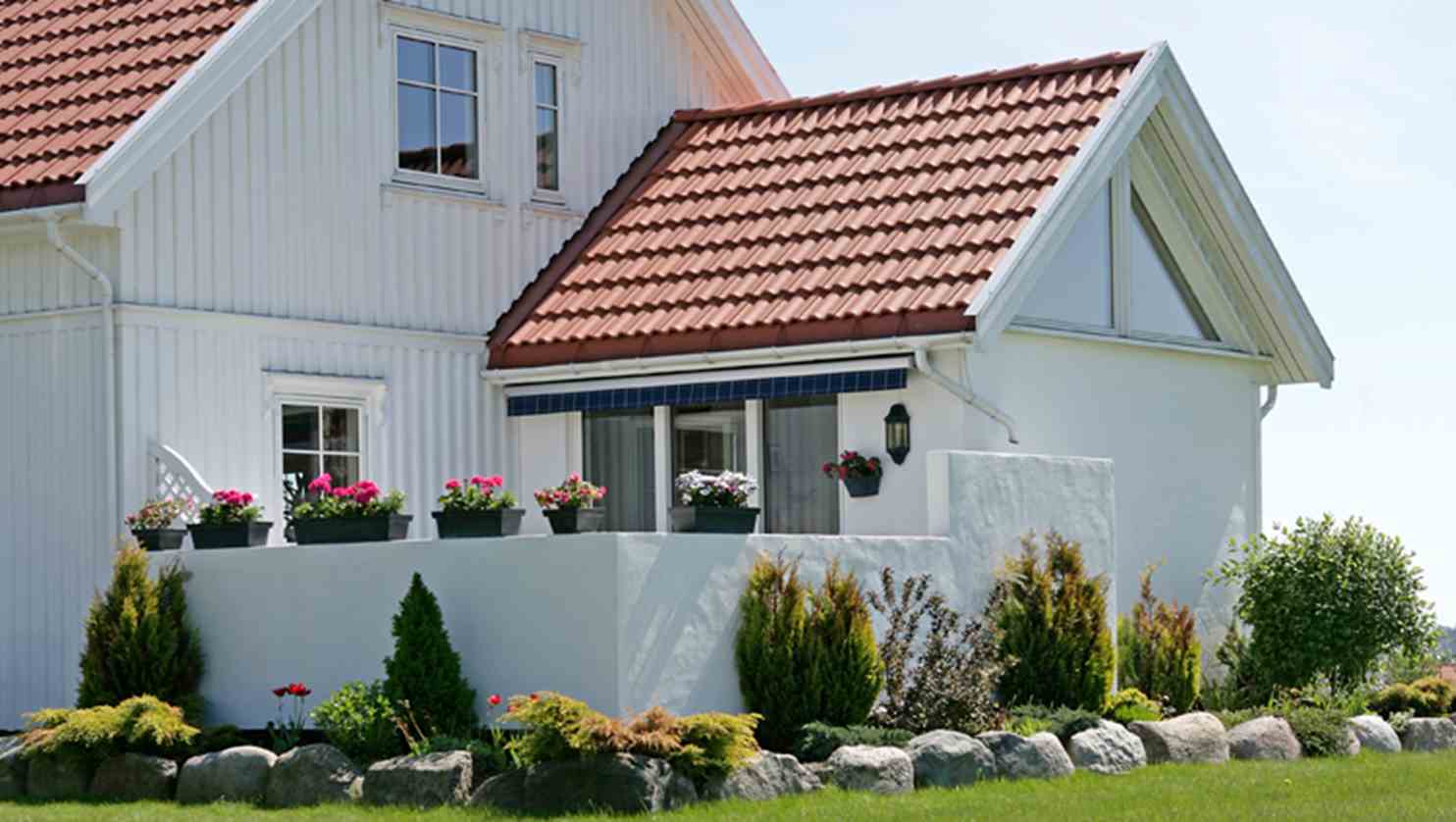 Concrete or clay tiles?
The roof is the fifth façade of a house. It is of great importance in the look of a home and the overall impression it gives. Benders sells both concrete roof tiles and clay tiles. Which you choose is a matter of taste and is largely determined by the look of a house. Making the right choice from our growing roof tile offerings is important. However, what is suitable where?
Read more