Nockanslutningspanna Hansa rak framkant - Ridge connecting tile Hansa cut frontend
Claytile accessories
Ridge connecting tile Hansa straight is placed on top tile row by the ridge. The heel prevents wind from and leafs from getting hold of the tiles and from leafs to end up under the tiles but provides good ventilation of the underlay.
Colour
Natural red - Natur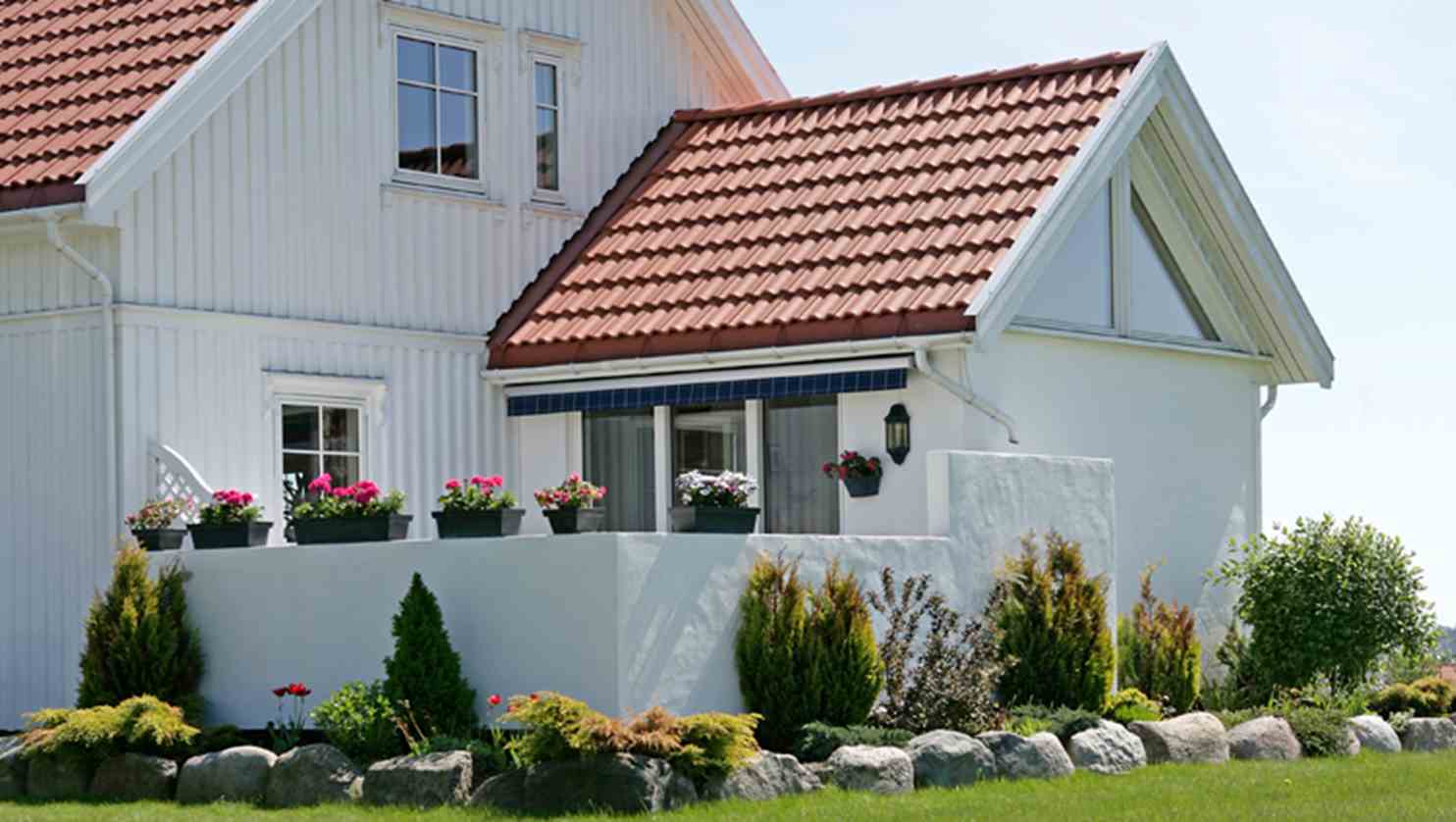 Concrete or clay tiles?
The roof is the fifth façade of a house. It is of great importance in the look of a home and the overall impression it gives. Benders sells both concrete roof tiles and clay tiles. Which you choose is a matter of taste and is largely determined by the look of a house. Making the right choice from our growing roof tile offerings is important. However, what is suitable where?
Read more