Hansa 1-barrel
Clay rooftiles
Benders Hansa interlocking clay rooftiles are a modern development of the classic extruded Single-S clay rooftile. Easy to lay, tight and economical makes Hansa is always an option for you would want the little extra on your house. Choose between Natural, engobed and glaced surfaces. The tile is also available with cut front end to attain an extruded look.
Colour
Natural brown - Natur
Natural red - Natur
Yellow - Engoberad
Black shale - Engoberad
Brasil brown - Engoberad
Rustikal - Engoberad
Old fashioned red - Engoberad
Mahogni red - Engoberad
Burgundy - Kristallengoberad
Basalt black - Kristallengoberad
Bongossi brown - Glaserad
India red - Glaserad
Titanium black - Glaserad
Diamond black - Glaserad
Marine blue - Glaserad
Frisen blue - Glaserad
Schilgreen - Glaserad
Oxford green - Glaserad
Rape yellow - Glaserad
Pearl white - Glaserad
Kiesel grey - Glaserad
Grey/Black
Brown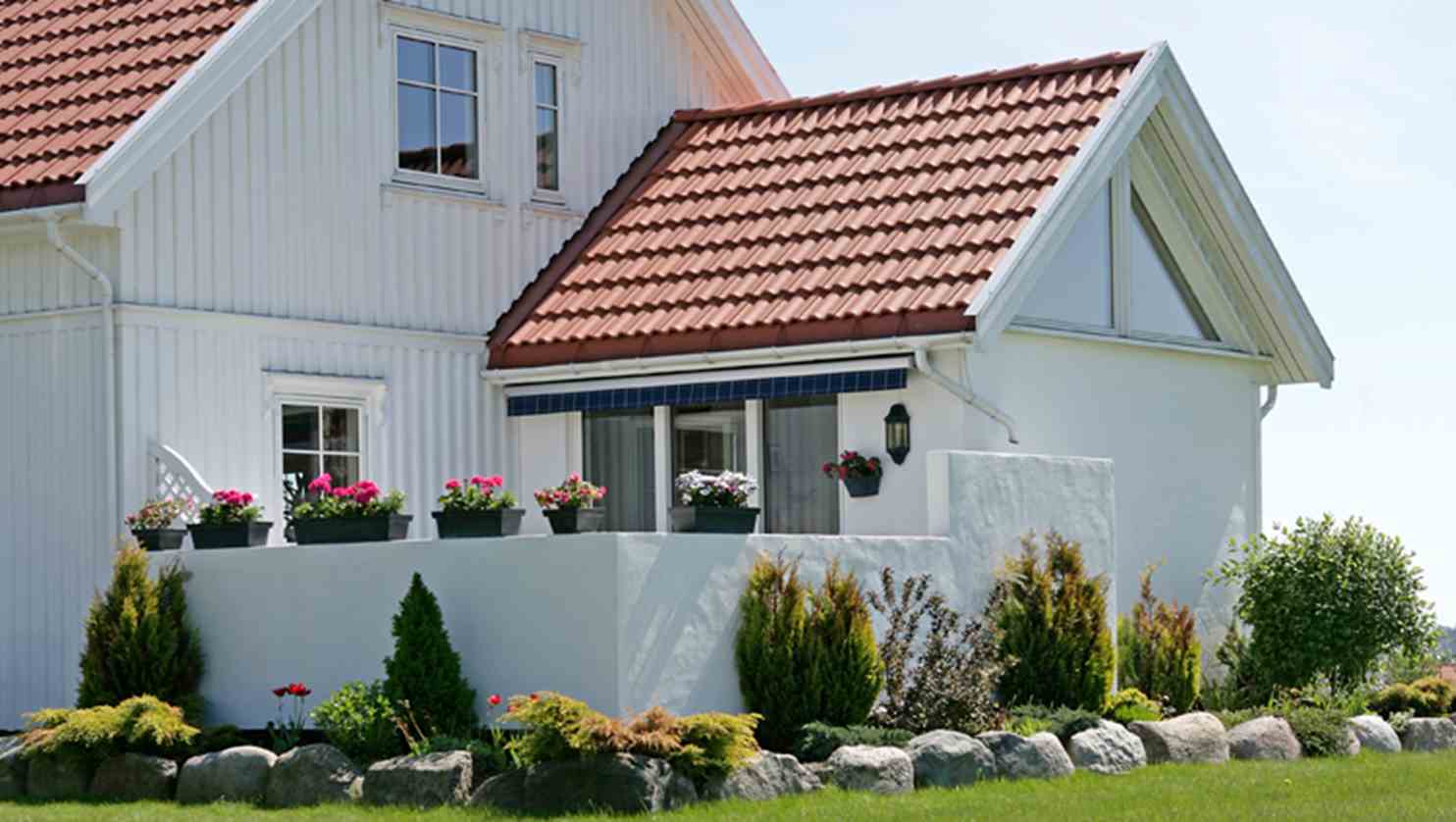 Concrete or clay tiles?
The roof is the fifth façade of a house. It is of great importance in the look of a home and the overall impression it gives. Benders sells both concrete roof tiles and clay tiles. Which you choose is a matter of taste and is largely determined by the look of a house. Making the right choice from our growing roof tile offerings is important. However, what is suitable where?
Read more